Reviews film
Perasiriyar Saanakkiyan Movie Review (2019) – Rating, Cast & Crew With Synopsis
Perasiriyar Saanakkiyan Click to look into! >> Read More…
is an action thriller movie penned by Uday Krishna and directed by Ajai Vasudev Ajay Vasudev is an Indian film director who has wo >> Read More…
. The film has Megastar " Mammootty Muhammed Kutty Ismail Paniparambil is the original >> Read More…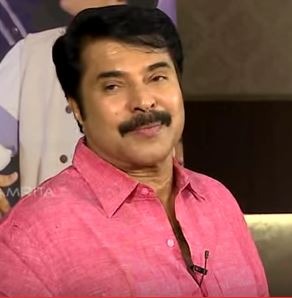 " in the titular role. Unni Mukundan Born on the 22nd of September, 1987, Unni Mukundan >> Read More…
, , Poonam Bajwa Poonam Bajwa is a well-known actress who was born >> Read More…
, Maqbool Salmaan Maqbool Salmaan is an actor from the Malayalam fil >> Read More…
, Gokul Suresh Gokul Suresh is an upcoming Indian actor who is cu >> Read More…
, Mahima Nambiar Mahima Nambiar was born as Gopika in Kasargod, Ker >> Read More…
, "Mukesh," Kalabhavan Shajohn, Santhosh Pandit Santhosh Pandit born in Kerala, India is a Malayal >> Read More…
, Captain Raju Captain Raju, the tall, handsome and bold ex-Army >> Read More…
and Anjali Nair Anjali Nair is an Indian film actress and model wh >> Read More…
are in the cast. Royal Cinemas bankrolled the film. Deepak Dev Deepak Devraj Komath is the original name of Deepa >> Read More… is the music composer and Vinod Illampally Vinod Illampally is a cinematographer of the Malay >> Read More…
handled the camera.
plot
A popular university in the city has two groups of students. they are real fighters and real warriors. this gang is always fighting with each other and creating big problems for the management and the public. During one of those fights, some unwanted things happened at the university. college students and administrators couldn't get out of shock. The police investigation begins and this worries the students. What happened at school and why the police investigation? watch the movie for the rest of the story.
stellar performance
mammootty is a good actor and has done what it takes for his role. Varalaxmi and Unni Mukundan did not play significant roles; however, they have done justice to their functions. gokul suresh's acting is remarkable.
analysis
ajai vasudev had planned a thriller with suspense elements. Although his script is progressing apace, not all the scenes are impressive. the cast selection is neat. but the stars did not get major roles to play. the action sequences are forcefully inserted and win the dislike of audiences. The dialogues should have been better. the film is strong on the production side.
what's there?
story and script are good
mammooty and goku's performances are good
what isn't there?
action scenes forcefully inserted
dialog is not impressive
verdict
the movie has a decent script and script. because the director added the commercial elements in the wrong place, the film failed to impress. however, perasiriyar saanakkiyan will be a good movie for action movie lovers and could be seen once.