New
How Legally Blonde became an unlikely feminist classic
In 1966, Dolly Parton released 'Dumb Blonde,' an infectious pop song that has since become an anthem for a hair color mistakenly associated with low intellect. Like Dolly, Robert Luketic's 2001 legally blonde film, starring Reese Witherspoon as Elle Woods, a sorority girl turned law student, has resonated with viewers for its strong feminist message: You don't have to change who you are to succeed in this world.
despite dealing with harvard law school, her ruthless ex-boyfriend and her snotty new fiancée, elle's biggest struggle is with the color of her hair. The origins of the 'dumb blonde' stereotype are unknown, but many historians believe that the first officially recorded dumb blonde dates back to 1775. A Parisian courtesan named Rosalie Duthé inspired a satirical play called 'Les Curiosités de la foire', as she was famous for. of pausing for long periods before speaking, thus wrongly attributing stupidity to the star and subsequent golden-haired beauties.
Cinema has long been plagued by the stereotype of the dumb blonde, ever since Marilyn Monroe jumped off the screen in 1953, gentlemen prefer blondes with Jane Russell, the smart and capable brunette, at her side. Women are continually maligned and underestimated simply because of the color of their hair, and this is where Elle Woods is at. a few shades darker and legally blonde would be a completely different movie.
One look at the movie poster, with elle's shimmering locks and hot pink dress taking center stage as her fellow students stare in horror behind her, and it's easy to see why there were initial misconceptions about the film. intended message. Elle presents herself through a haze of makeup, designer fashion, and cosmo magazines in a world where the "strong woman" stereotype has taken over the media and innate femininity is seen as a weakness.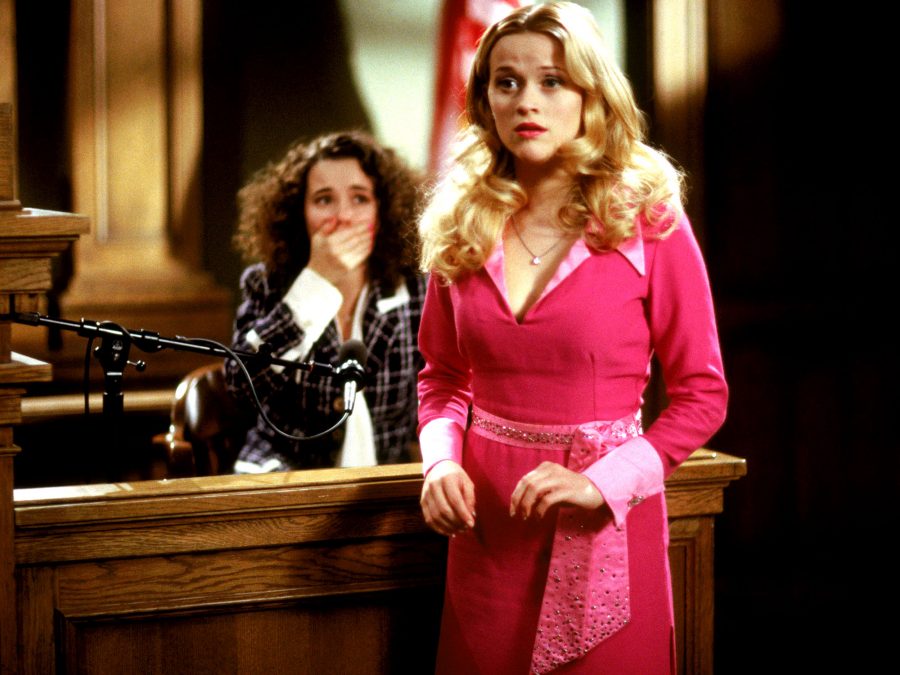 The very first shot of the film sees Elle gently brushing her hair. However, a dinner date with her soon-to-be-ex Warner (Matthew Davis) leaves Elle crying on her way home – her hair painted as the villain of the piece, something she can't shake off. In his pursuit of becoming a senator, Warner ditches Elle to find himself a "Jackie, not a Marilyn". Elle's hair is presented as an obstacle, not an asset. This is never more apparent than upon her arrival at Harvard. With her chihuahua Bruiser in tow, Elle sticks out like a sore thumb and, throughout her time there, her professors and fellow students punish her for it.
Elle's not-so-feminist motivation for attending law school is to become the "serious" woman that Warner has always wanted. it is here that the message of the film is revealed. Elle is haunted by her looks, but instead of letting it define or defeat her, she gradually begins to prosper at Harvard after being told that she "isn't good enough" too many times.
elle reverses the stereotype of the ditzy blonde and throws herself into her studies, discovering that her true worth lies deeper than her superficial beauty. her determination to succeed in this hostile male-dominated environment ultimately overshadows her desire to win her man back. Particularly for a film released in the early 2000s, a time when physical and behavioral makeovers were particularly prevalent in popular culture, Elle never sacrifices her identity or her trademark blonde locks. /p>
This era's obsession with strong female characters has narrowed the way for girly girls who don't necessarily possess masculine traits. Elle's strength stems from the things she loves and the sincere way she cares for the people in her ensemble. Witherspoon's performance, for all her infectious charm and radiant positivity, defies the shallow and insipid blonde trope, giving us a new kind of female lead to root for.
Tellingly, when Elle defends murder suspect Brooke Windham (Ali Larter) towards the end of the film, she re-enters the courtroom head-to-toe dressed in hot pink. inspiring a generation of young girls, she dispels the idea that a woman can only be perceived as smart and strong if she rejects femininity altogether and embraces more masculine qualities. her fierce determination is the driving force of Legally Blonde, and the film's enduring legacy is a direct result of that. Twenty years later, one thing remains clear: Elle Woods is an icon for all time.
published June 26, 2021
tags: elle woods legally blonde reese witherspoon